Champagne Rosé
Maurice Philippart in Chigny les Roses, near Reims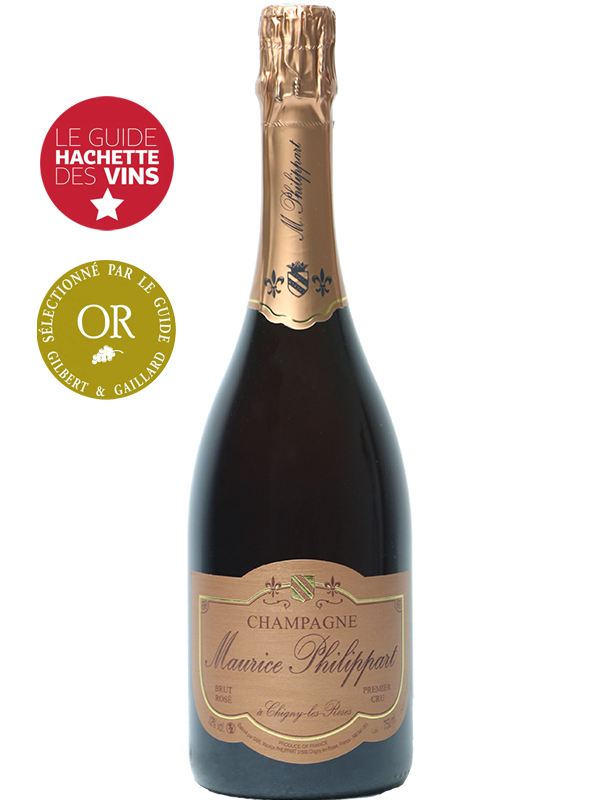 Rosé
Our Rosé is a combination of two successive blends : 60% Pinot Meunier grapes and 40% Pinot Noir grapes for the basis, and 12% red « côteau champenois », that is made out of our Pinot Noir grapes, matured in a oak tank. After three years in our cellars, our Rosé gives stronger red fruit flavours. Its fine fizz and its dark pink colour will be an amazement for your eyes and your taste buds.
With 6gr sugar per litre, this lovely champagne will go with your aperitives, chocolate and fruity desserts.
It is sold in half bottles, bottles and magnums.
Back to our Champagnes