Champagne Carte d'or
Maurice Philippart in Chigny les Roses, near Reims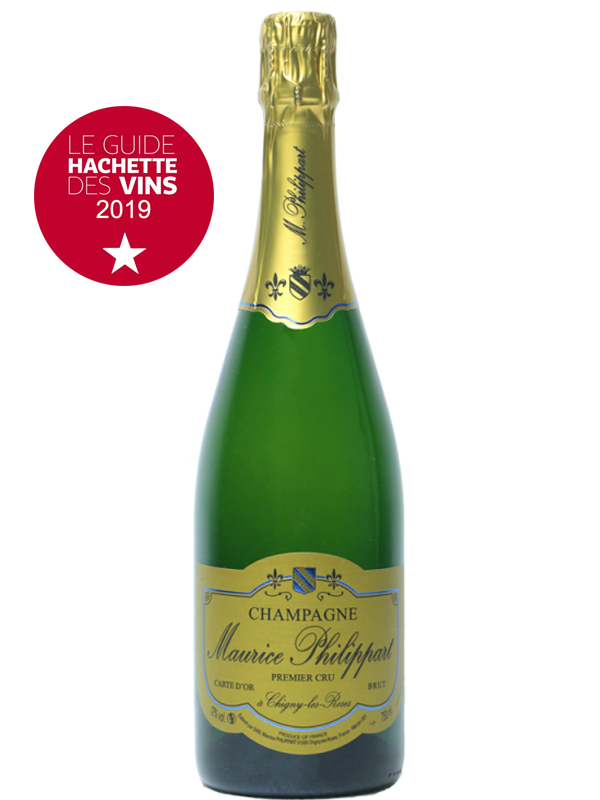 Carte d'or
It is a blend of 40 % Pinot Meunier grapes, 30% Pinot Noir grapes and 30% Chardonnay grapes that remains eight months in a tank to mature and another two years in bottles in our cellars. Carte d'Or is our most famous Cuvée. You will enjoy its strong golden colour and its fine fizz, that give deliciously fruity flavours. With 6gr sugar per litre, Carte d'Or will be part of every moment from your aperitive to the end of your evening, and up to the very morning…
You can get it in half bottles, bottles ou magnums.
For more sweetness, we can suggest our « demi-sec Carte d'Or », with 34g sugar per litre. It is perfect to go with « foie gras » and desserts.
It is sold in bottles only.
When kept a few more years in our cellars, our « Carte d'Or Grande Réserve » gives even more subtle flavours for your taste bud's enjoyment.
You can get it in magnum or Jeroboam.
Tasting advice :
Aperitif champagne if ever there were one !
Back to our Champagnes